This is an overview of the lesson plan I created to teach my 1st and 4th graders their early USA history. I opted for the online and library approach instead of the traditional one school book. I hope you enjoy the resources!
(Second Semester US History coming soon! Includes Revolutionary War, Trades and Slavery, and US Government and documents.)
First Semester Lesson Plan:
Early America, Pilgrims and Pioneeers
Native Americans (Tribes & Traditions)
US Geography - Regions, States, Capitals
Our State History (Minnesota)
CLICK HERE FOR A FREE PRINTABLE PDF of this lesson plan
.
PILGRIMS - COMING TO AMERICA
The Mayflower at Sea by Margeson
Life on the Mayflower. A journey we'd never forget or want to take twice! Doesn't that painting remind you of The Voyage of the Dawn Treader?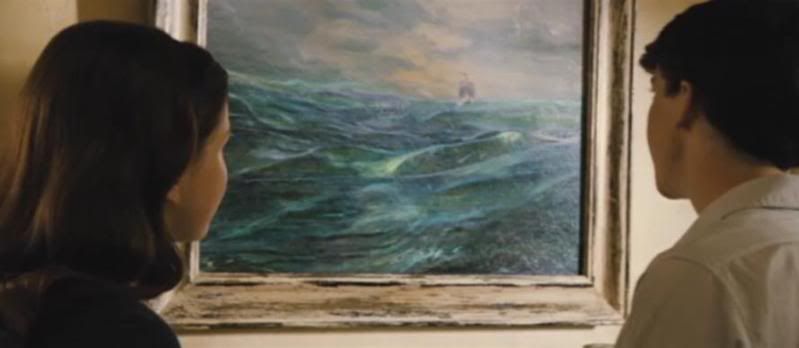 If You Sailed on the Mayflower in 1620
by Ann McGovern (Grades 1-4)
Answer children's questions about the Pilgrims with an enlightening Thanksgiving story. With the beautiful illustrations, young readers can imagine being right on the ship, waiting to arrive in a new land. As a part of the If You series, this book helps bring history to life and nurture imagination.
The Journal of Jasper Jonathan Pierce: A Pilgrim Boy, Plymouth, 1620
by Ann Rinaldi (Grades 4-8)
By promising seven years of labor to a fellow traveler, Jasper earns passage aboard the Mayflower and closes the door on his troubled past. His account of the arduous ocean crossing and first year in the New World shows young readers his physical and spiritual growth as he learns the strengths and weaknesses in himself, his Puritan people, and his Native American neighbors.
You can learn how to draw such a marvelous ship in the
Draw and Write Through History
book by Gressman and Dick, as well as draw pioneers to pirates to patriots of the day [1492-1781]!
The First Thanksgiving
- an interactive online experience for kids by Scholastic.com. On this website are Teaching Resources, Thanksgiving Lessons for PreK-8. I tapped into their
reading list
, and borrowed them all from our local library.
http://www.scholastic.com/scholastic_thanksgiving/
Magic Tree House: Thanksgiving on Thursday by Osborne
Jack and Annie are ready for their next fantasy adventure in the bestselling middle-grade series—the Magic Tree House! It's a time for giving thanks . . . when the Magic Tree House whisks Jack and Annie back to 1621 on the first Thanksgiving Day. The Pilgrims ask them to help get things ready. But whether it's cooking or clamming, Jack and Annie don't know how to do anything the Pilgrim way. Will they ruin the holiday forever? Or will the feast go on? - - Jack and Annie travel in their magic treehouse to the year 1621, where they celebrate the first Thanksgiving with the Pilgrims and Wampanoag Indians in the New Plymouth Colony.
THE LIFE OF THE PEOPLE
Magic Tree House: Pilgrims
and
Sarah Morton's Day
are also some of our favorite books.
Colonial Kids
is an interactive website for kids to explore life in the 18th Century.
Sew a Davy Crocket or Native Doll:
--Wee Wonderful Dolls Pattern
sewn with short hair
--Kakhi Fleece
--Brown ribbon or leather-like fabric strip
--My simple sewing pattern (above)!
--A feather or mini coon-skin cap
Colonial Paper Dolls
Read about the American Saints: http://allformary.org/americansaints/
Elizabeth Ann Seton
John Neumann
Rose Duschesne
Isaac Jogues
Rene Goupil
Katharine Drexel
Frances Cabrini
Saint Mother Theodore Guerin
Saint Kateri Tekakwitha
Blessed Junipero Serra
Blessed Francis Seelos
Blessed Mother Marianne Cope
"In Catholic theology, all people are potentially saints by God's grace, and all those who have completed their earthly sojourn and enjoy the Beatific Vision merit the title. But the Church recognizes in a special way particular men and women (and boys and girls) who have exhibited holiness in life to an exemplary degree. Recognition as saints happened in various ways throughout the history of Christianity, but in recent centuries an elaborate canonization process has developed and has become the norm..."
- Catholic History.net [more history on their website]
EARN BADGES!
The National Catholic Committee on Scouting ® has created a program called "Footsteps of American Saints."
http://www.nccs-bsa.org/activities/FootstepsOfAmericanSaints.php
It comes complete with activities and patches, which you can order for official presentation or print out to award your children at home.
PIONEERS - MOVING OUT WEST
If I'd chose my favorite history lesson from elementary school, it would be playing Oregon Trail in the computer lab. Yes, back when the screen was green and black on an Apple PC.
http://oregontrail.com/
- This website is home to the original game. It also has lots of history information for kids and links to
Facebook
games! Travel back to 1848 and travel west on the Oregon Trail, hoping you survive!
· Dynamic2Moms.webs.com is my new favorite place to look up ideas for American History lapbooks.
Westward Ho
has many printables and pictures about the pioneers of the early US.
·
The adventures of Lewis and Clark are documented very well by National Geographic. Read about it at this link
http://www.nationalgeographic.com/lewisandclark/
, and watch on Netflix!
·
America's Story
by The Library of Congress has some links that reminded me of our local treasures.
· Print out a paper doll set of pioneers on the trail at
http://tinyton.org/pioneerstocolor.jpeg
DVD
Pioneer Life for children: Daily Pioneer Life
and
The Pioneer Journey Westward
and
Westward Expansion in the US
(found at our Library) was an excellent "in the car" movie. Our children ages 4-9 enjoyed it very much.
America's Story
by The Library of Congress has some links that reminded me of our local treasures. Here in the central states we host all sorts of info about Laura Ingalls Wilder and the
Little House books
. We were enthralled with Disney's Little House on the Prairie 2 Disc movie. While I enjoyed the TV show in the 80s, this was based on their journey from Wisconsin to Kansas!
The Prairie Primer
by Margie Gray
is a literary unit study based on the Little House books for homeschoolers. I've heard excellent review about this book and its companion books for cooking and crafts.
Our children enjoyed our summer long project of building a clubhouse using mostly old barn wood. We reminded them that this was a similar size to some families homes back in the pioneer days (well, a bit bigger than ours). Watching
Little House on the Prairie
reminded us how special even glass windows were back then. A luxury.
PIONEER / COLONIAL CRAFTS
www.CraftyCrow.net Pioneer Crafts for Kids
Build a Log House with Lincoln Logs (or sticks)
Make Nettie Dolls: Rag or Yarn Dolls
Sew a Mini Quilt (Read:
Papa and the Pioneer Quilt
)
Make a Covered Wagon
Knitting or Crochet
Weaving
Search Online for "Pioneer Crafts"
NATIVE AMERICANS - THE FIRST SETTLERS
Native Americans - such a broad subject. I suggest researching local tribes. We are studying local tribes, trades, etc. The
early settlements and tribes map can be seen here
and the
map above-right can be found here
. A home school co-op took time to put together a great resource on the
Plains Indians on her blog Dynamic2Moms.webs.com
complete with printable lapbooks, notebooks and units for homeschoolers.
The Homeschool Club
also has some great links for Native American lapbooks.
Also, read up on famous natives including Squanto, Pocahontas, Sackagawea and
Saint Kateri Tekakwitha
. The
Draw and Write
Through History
book series has a how to draw Squanto that is impressive.
The Mille Lacs Band of Ojibwe are in central MN, casually known for their reservation's lake and casino. We're going to learn a bit more than that… Starting with an
Ojibwe Shoulder Bag craft
.
The Sioux Indians of the Dakotas are close, and I found great
links for kids here
and
Plains Indian Crafts here
. All found at the
Regions of the US link
. I like the idea to make a peace pipe out of paint sticks! How clever! Home Depot let us take a handful of the bigger ones they use for their 5 gal paint.
We'll take the kids outside to try to shoot their bow and arrow. Here's Boys' Life Magazine's directions to make your own arrow the old fashioned way!
http://media.scouting.org/boyslife/workshop/arrows.pdf
PVC Pipe Bow and Dowel Arrows
by You Craft Me Up
I'm sure we'll dabble in other crafts such as leather art, pottery, dream catchers, weaving, corn husk dolls, etc. We read
The Mud Pony
by Caron Lee Choen. It's a traditional Skidi Pawnee tale of a boy who's clay horse comes to life. We too used clay and learned how to sculpt it. Kids 7 and under I recommend playdoh instead of natural clay.
Since we have lots of trees down in our woods, we spontaneously made a teepee. Weaving branches into each other and wrapping a tarp around it. The kids had a blast, and we also had a campfire nearby.
My daughter's fascination with the native lifestyle inspired her to dress as Pocahontas for a costume party. A simple and comfortable native dress was designed by me, and easily made by you! I used a khaki tie died fleece, sewing machine/thread, elastic and scissors. Optional fringe includes fake leather fabric, native style ribbon (looks beaded but not), and pony beads. Add braids, mukluks (suede boots) and a blue beaded necklace and you have a native girl costume!
More Book Suggestions:
The Indian School
by Gloria Whelan
Squanto, First Friend of the Pilgrims
by Cathy Durowski
The Legend of the Indian Paintbrush
by Tomie dePaola
> This is a great read before painting with nature found inks or watercolors.
PIONEER & NATIVE AMERICAN MEAL IDEAS
Check out the book
American Indian Foods.
It is interesting enough for my 1-4
th
graders, and gave me many ideas.
Breakfast:
Cooked Oatmeal with Dried berries or Preserves and Nuts (or
as a snack
)
Lunch:
Fry Bread Tacos (
recipe and how to video
) [Similar to
Taco Bell's Chalupa
]
Snack:
Jerky and Nuts with Milk - Try making your own dried foods!
Supper:
Oregon Salmon Patties
with
Wild Rice Pilaf
and Sweet Potatoes
REGIONS & STATEHOOD
Study the
Regions of the US at this link
. There is a plethora of resources and links here. I just kept on clicking and printing the day away! Mikayla liked the
HarcourtSchool.com adventure activities
that will help her learn more about the US regions. Cute and interactive online adventure.
The
Catholic Geography Bee
is a wonderful program for children to learn a lot about each state. This is an exciting program that will enhance your U.S. history and geography studies. Great for individual family study or for larger groups in the form of a Geography Bee.
The
US Census Bureau
has a fun way to learn about each state. Of course that includes the population of 8-12 year olds in 2000 and 2009.
Do you remember "Where in the world is Carmen Sandiego?" Check this link out for more geography fun!
http://carmensandiego.com/hmh/site/carmen/
and play the game on Facebook with all your FB friends!
OUR HOME STATE:
Check out your state's website. MN has our Governor's dog telling the tales of
our history and fun facts
to kids.
TIMELINES:
The big theme this year seems to be Timelines. Once we started discussing them, we see them everywhere!
Little House timeline
MN History Timeline
American History Printable Timelines
Other good links include:
http://www.socialstudiesforkids.com/
http://www.world-history-movies.com/colonial-times.html
http://www.historyplace.com/films/index.html
MOVIES
Pioneer Life for Children ( a 3 disc series found at Library)
Little House on the Prairie (Disney,
avail on YouTube
)
Pocahontas (1995 Disney,
movie trailer
)
Davy Crocket (2004 Disney)
The Alamo (John Wayne 1960
trailer
)
Parent's movie flicks, not for children…
Black Robe (on Netflix instant)
The Scarlet Letter
The Crucible (Fiction - The Salem Witch Trials,
Catholic Review here
)
The Last of the Mohicans (on Netflix instant)
[A list of John Wayne Movies here:
http://johnwaynemovies.org/
]