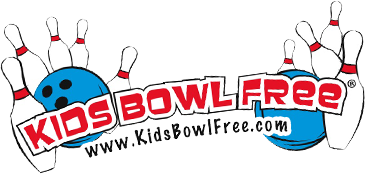 Summer activities are on our minds already as we spend most of our day outside, now that the snow is gone. I've been getting emails about this new trend of bowling alleys across the nation opening their doors to kids for free each summer. A great idea for rainy or too hot days. Here's an NBC news clip:
You can read more about it and find a participating alley near you at:
Kidsbowlfree.com
I registered my children at a local bowling alley, and am excited as we've enjoyed bowling as a family a few times before. After registration, was this message…
Bowling center owners from coast to coast have set a goal to introduce bowling to over 1,000,000 families this summer. Your family can now benefit from this lofty goal! You've already registered your children to receive 2 FREE Games of bowling every day this summer and now 4 adult members in your family can receive the same great offer for a one time low payment of just $24.95 to receive over $1,000.00 in FREE bowling!
It would cost $24 for my husband and I to bowl 2 games for two days. Now we can bowl all summer long [05/15/2011 to 08/31/2011] and bring along my parents and brother! So excited!
Have you signed up?!